201

The Catch.

Your browser does not support this media format. click here to listen.

This week, Carly, Jenny, and Alissa of The Catch join me in the backyard to talk about how they formed a band, made it the top of the scene here in Seattle, and then broke up. Join us for this whiskey and wine fueled walk down memory lane. The Catch have a Reunion show coming up on June 28th! Get your tickets HERE.

Music Featured In This Week's Episode: The Catch

TIMBER FEST GIVEAWAY!!!!!! We are giving away a pair of tickets and free camping to one lucky winner for the Timber Music Festival on July 24th, 25th & 26th! To be eligible to win just 'Like' us on Facebook and 'Follow' us on Twitter! If you already do, then you are automatically entered to win. It's that easy folks. The winner will be chosen at random on July 6th!
Podcasting is a labor of love... AND money. Throw us a bone here or on the merch page!
Subscribe
Host & Producer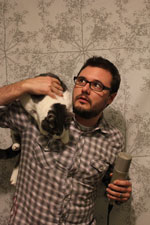 Infamous Mud Wrestling Promoter-turned-airwave-Media-Mogul, Aaron (a.k.a. Harvey Banger) kicks back between podcasts with his Fender Jaguar and a half-rack of PBR. He resides in Seattle with his wife, their beautiful daughters, and two tamed mountain lions.
Contact
email: aaron@air-raid.net