0
Zombies ate my brains.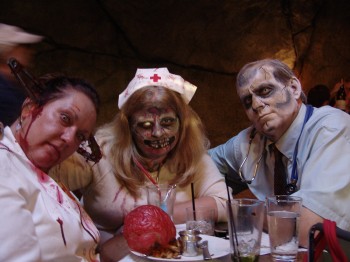 July 3rd 2010 turned out to be a record breaking day. Not only did I learn just how much alcohol it takes for me to stop caring about how much I tip Bartenders and Taxi drivers, but I also was reminded about how much I love the undead.
Thats right folks, the Red, White, and Dead record breaking zombie walk in the Fremont neighborhood was today with a whopping (is that word considered racist?) 4,900 entries! With possibly even more walking around in a drunken stupor. We have got some great pictures of the event that you can view at our Facebook Page here. I am so doing this when it happens again.
Seacrest out.