0
San Luis Obispo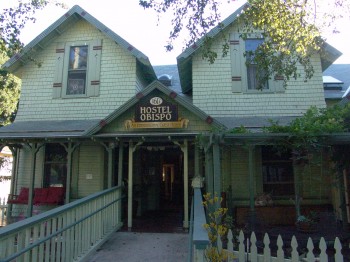 Well we have had an amazing start to our first 2 week vacation in over 6 years! We made it to our starting point in San Luis Obispo yesterday in record time, only stopping for bathroom breaks and fuel. By the by, just so everyone knows, I used to think that California rest stop bathrooms were the finest in the nation. No more do I hold that opinion. We hit some super nasty ones past Mt. Shasta.
Mairead and I are staying in the very comfortable Hostel Obispo. And no, we have not been drugged and tortured....yet. We have met some very cool people and ate some amazing food. So if you are ever traveling through the coast of California, we would both urge you to stop in this small college town and take in the awesome hospiltality, great food, and relaxation.
We will have alot to talk about with all of you come Saturday so stay tuned and keep in touch with us on our facebook page!